Please bring the following items to your appointment:
A complete list of the medications (prescription and non-prescription) you are currently taking
Your most recent insurance card(s)
A referral from your primary care physician, if necessary/required by your insurance plan.
We will mail you new patient forms in advance of your appointment. If you should need duplicate copies, the forms can be found below. Please mail your paperwork back to us prior to your appointment or simply bring the forms with you to your appointment.
If you are scheduled for Mohs Micrographic Surgery, you may be at our office for a number of hours due to the staged nature of the procedure. Please plan accordingly. We offer complimentary coffee, tea, and ice water to our patients.
Please print and fill out these forms so we can expedite your first visit:
In order to view or print these forms you will need Adobe Acrobat Reader installed.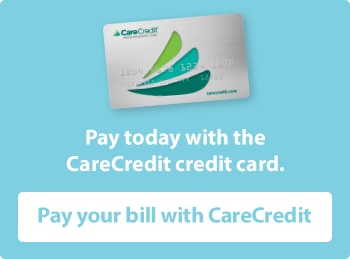 By contract, we are required to collect copays at the time of service.
We accept cash, check, CareCredit, and most major credit cards. Online bill pay is also available upon request.
We will bill your insurance company if we accept assignment from them. Any remaining balance will be billed to you after insurance has processed the claim. If you do not have insurance, or do not have your card with you for your visit, full payment is required at the time of service.
If you have questions, please contact us. Our staff is ready to help you through the insurance and financing process.
Aetna
Acension/Smarthealth (ABS)
Ambetter Marketplace
Anthem Commercial/Medicare Advantage PPO
IU Health Plans (commercial and Medicare Advantage)
Cigna Encore/Encircle
Humana Commercial
Medicare/RR Medicare Multiplan
PHCS
PHP IN
Sagamore
United Healthcare Commercial plans and affiliates (Golden Rule, UMR, United Health One)
SIHO
Suburban
Smarthealth
Tricare/Champus (Tricare Standard)
TRPN
Unicare
VA
*If you do not see your insurance provider listed, please contact the insurance company's member services line to inquire about out-of-network benefits. There are many different plan structures within each network; therefore, we are unable to guarantee payment for any service. We highly recommend contacting your insurance company before your visit. 
We are required to verify your insurance each time you visit our office. Please have your insurance card(s) with you. We appreciate your cooperation!
Definitions are provided as an educational reference only. The following information does not guarantee or deny coverage in any way.
Advanced Beneficiary Notice (ABN): A document that informs a Medicare patient that the service(s) they are receiving may not be covered by traditional Medicare.
Adjustments: A deduction in billing applied by your insurance carrier to medical services and treatments received.
Beneficiary: The person or people eligible to receive benefits under an insurance policy or plan. Also known as the insured or the enrollee.
Coordination of Benefits: Used when a patient has coverage from more than one insurance and/or government agency. The insurance providers work together to prevent duplicate payments (resulting in overpaying) on a patient's services. The process involves determining which policy is your primary insurance. Patients with Medicare as a primary insurance may have a supplemental insurance that requires coordination of benefits.
Co-Insurance: A type of cost sharing where the beneficiary and insurance provider share payment of approved charge for covered services in a specified ratio after payment of the deductible by the insured.
Co-Pay: An amount expected to be paid by the patient at the time of service (or soon after) to cover their portion of the medical services rendered. Amounts vary, depending on your insurance policy. Check your policy for details.
Date of service (DOS): The dates the beneficiary received the medical services referred to in the billing statement.
Deductible: A type of cost sharing where the beneficiary pays a specified amount of approved charges for covered medical services before the insurer will pay for all or part of the remaining covered services. Common deductibles include: per year; per illness; per incident, etc., depending on coverage. Consult your policy for details on your specific deductible.
EOB (Explanation of Benefits): A notice sent by insurance companies to providers and/or beneficiaries showing the actions taken on charges, payments, adjustments, deductibles, co-pays, and explanation notes. Varies in form between payors and also between providers and beneficiaries.
Healthcare Provider: The individual or institution providing medical services (for example, a physician, hospital, or laboratory). Not all healthcare providers are "seen" by a patient, but provide supporting lab work to assist a patient's physician. These specialists must submit separate billings for their services. A healthcare provider is often mistaken to mean an insurance company providing healthcare insurance.
HIPAA (Health Insurance Portability and Accountability Act): Federal laws regarding rules for using, sharing, and protecting patient's health information.
Insured: The person or people eligible to receive benefits under an insurance policy or plan. Also known as the beneficiary.
Medicare: A federal health benefit program for people over 65 or those who are disabled.
Out of Network: Applies to PPO insurance plans. Coverage for treatment obtained from a non-participating provider. Typically, it requires payment of a deductible, plus higher co-payments and co-insurance than for treatment from a participating provider. See PPO (Preferred Provider Organization).
Out-of-Pocket-Costs/Expenses (OOPs): The portion of payments for covered health services to be paid by the patient, including co-payments, co-insurance, and deductible(s).
Participating Provider: See Point-of-Service Plan.
Payor: Usually an insurance company or governmental agency responsible for reimbursing a provider for a patient's incurred medical expenses. May be other organizations in case of research grants or studies.
Pharmacy: Any department in a hospital or retail outlet ("drug" store, grocery store, retail superstore, etc.) responsible for the distribution of prescription and over-the-counter drugs. See Over-the-Counter (OTC) Drugs, Pharmacist, and Prescription Drug.
Pre-Certification: The process whereby you, the insured individual, obtain prior written authorization from the insurance company for medically necessary outpatient surgery.
Pre-Authorization: An insurance plan requirement in which you must notify your insurance company in advance about certain medical procedures (like outpatient surgery) in order for those procedures to be considered a covered expense.
Point of Service Plan: A type of insurance policy allowing the insured to choose between accepting service from a participating or non-participating provider, with greater benefits associated with the use of participating providers.
Policyholder: See Subscriber.
PPO (Preferred Provider Organization): A type of insurance policy that establishes contracts with providers of medical care. Providers under these contracts are referred to as a preferred provider. Usually, the benefit contract offers significantly better benefits and lower costs for receiving services from preferred providers, thus encouraging covered persons to use these providers. See also Out of Network.
Premium: 1) Amount paid periodically to purchase health insurance benefits; 2) Amount paid or payable in advance, often in monthly installments, for an insurance policy.
Primary Insurance: When an insured has more than one policy, the primary insurance is the policy determined to apply first, usually covering the majority of expenses before the secondary policy applies to the balance. See COB and Co-insurance.
Referral (relating to insurance plans): A referral is a special kind of pre-approval that some health plan members must obtain from their primary care physician before seeing a specialist. Some plans require the referral to be in writing, while others will accept a phone call from your primary care physician. Be proactive, and make sure that your insurer has received a referral before you make an appointment with your specialist.
Referral (not related to insurance plans): Some specialists may require a referral from your primary physician in order to be scheduled, regardless of your insurance coverage. Laser & Skin Surgery Center of Indiana requires a physician referral from your primary care provider or another provider that has been treating you in order to schedule an appointment.
Self-Pay: Refers to any balance due on medical service or treatment for which the patient/guardian is responsible to pay. Refers both to a balance after insurance has paid out all benefits due, or to amount due on an entire account if no insurance existed at time of treatment.
Subscriber: The person who holds and/or is responsible for the medical insurance policy.
Contact Us Today!
If you are unable to make your scheduled appointment, please call us directly at (317) 660-4900